For Commander-X16 Retro computer.
and Start having Fun!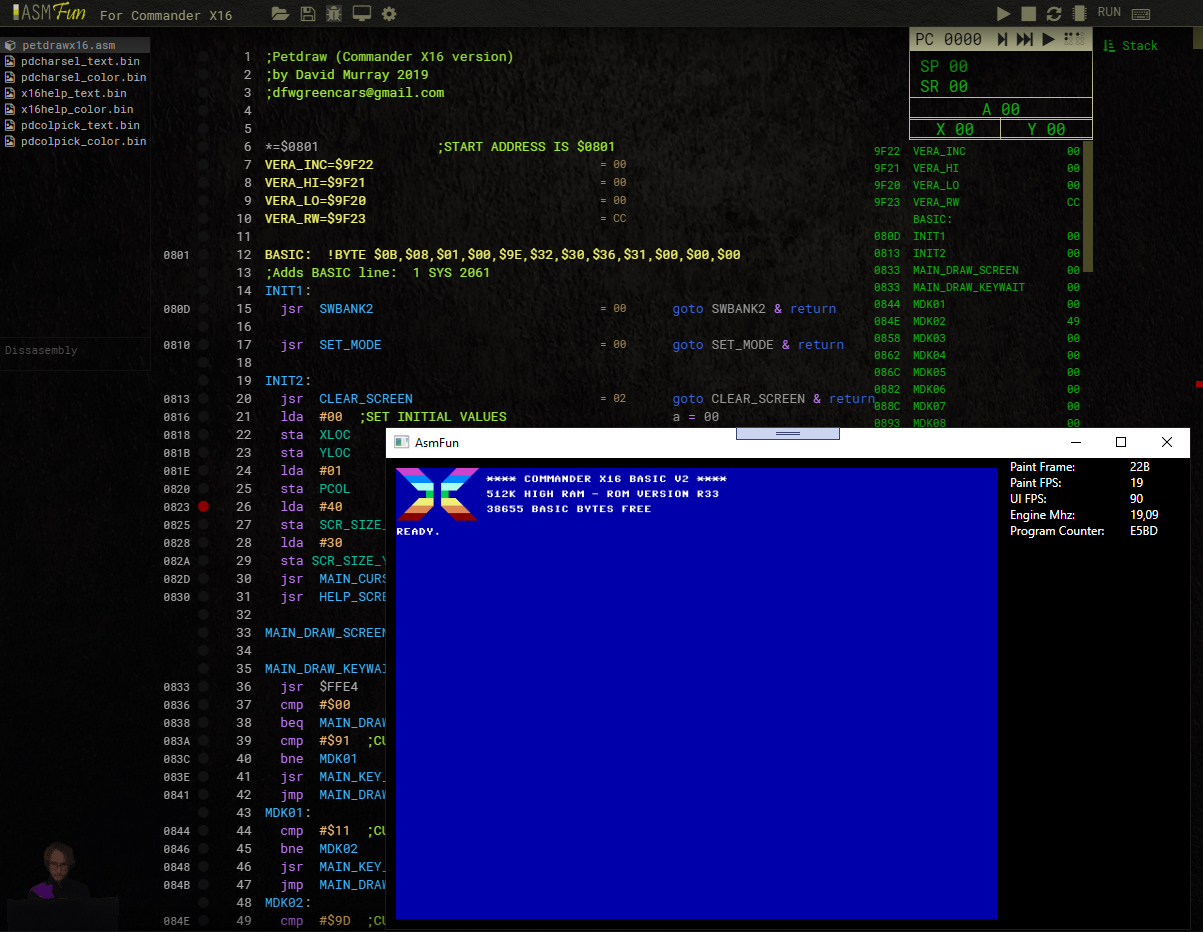 Nice features
IDE
Code Editor
Code Assist
Instant Opcode Translator
Label/Zone/Variable search
Compile On Save
Interactive documentation
Find And replace
Easy Variable, Macro's and Label Links, navigate or find all usages.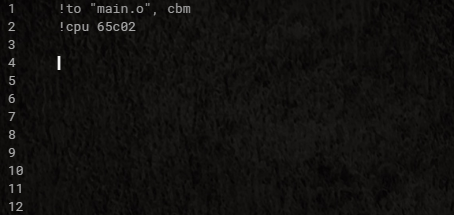 Emulator
Embedded Emulator
Prg instant in memory on save
Backwads compatible Roms
Debugger
Memory inspector
Video Memory inspector
Instant Memory Edit
Multi breakpoint debugger
Variable inspector and instant editable
Base dissasembly
Video
Vera inspector
Instant property edit end bytes preview
Drag layers and Sprites
Color palette inspector
Tile inspector
and Start having Fun!
Sorry, this IDE doesn't work on small devices. Developing on a phone seems like an impossible task :-).
Developed by Emmanuel The Creator
Open IDE
|
Contact | Facebook
|
Source Code